Creative Coverings was established in 1995, in Reno, Nevada. It's foundation was a handful of colors of Lamour and some incredibly shiny Lamé (remember those?). Over the years our company has evolved from a small local company to a national brand servicing all 50 states.
We're thankful for the incredible talent who have shaped Creative Coverings into where we are today. Our team is continually growing, as is our extensive linen collection. We are proud to be your linen partner and are excited to see where the next 20 years will take us.
An efficient customer service team to provide you timely orders to keep your clients happy
A professional sales team available to share their expertise and answer all of your questions
A creative design team listening to your needs and the latest trends to incorporate into linen selections
An operations team dedicated to executing a seamless shipping and return process
An ownership team who cares about your event experience from start to finish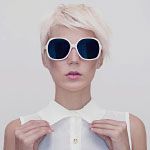 Fashion is not something that exists in dresses only. Fashion is in the sky, in the street, fashion has to do with ideas, the way we live, what is happening.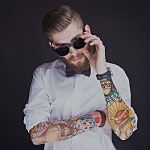 All fashion brands are about looking good. Being Human is also about doing good. And you can do good by the simple act of slipping into a t-shirt or a pair of jeans.
OUR OFFICES
RENO: 775-359-6733
TACOMA: 206-475-6393
SAN DIEGO: 619-995-3080
PHOENIX: 480-766-9366
CONTACT US
TOLL FREE: 877-410-6367
FAX: 775-355-9204