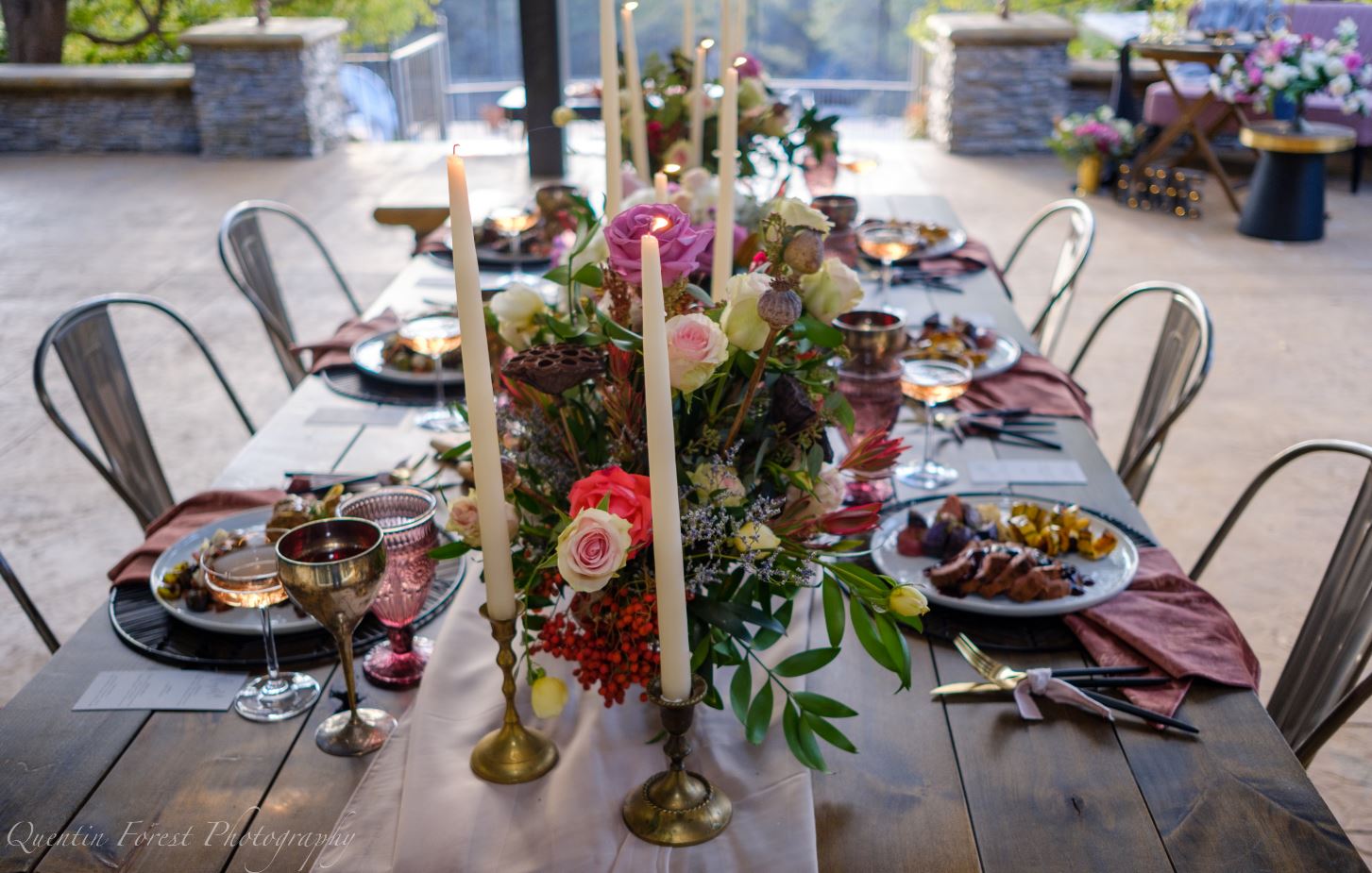 The Way it Was…
Picture it, the nostalgia of 2019 – You sit down and plan out the perfect menu with your caterer; the perfect centerpieces with your florist; the exact table settings with the perfect napkin on the perfect linen with your rental company; all while your planner is coordinating every detail you discuss with each vendor. Or perhaps you are the vendor, enjoying each client that comes in your showroom (or your kitchen, or your studio) and you get to share your talents and gifts to help make their event dreams come true.
No one is wearing a mask.
No one is carrying bottles of hand sanitizer.
And you are able to shake hands and even hug those around you.
The world has not been thrown into chaos or forced you to reschedule, or in some cases, cancel the events we have all been looking forward to attending, hosting, or designing.
Staying Sane and Connected During COVID
These past 9 months, we have been forced to adapt, especially in the event industry. People are now hosting virtual events, where your guests stay in the "comfort" of their own homes (I use the term 'comfort' loosely because haven't we all reached that point where we are dying for a chance to squeeze back into our skinny jeans?) But it is not the same as the joy and thrill we get when speaking face-to-face with friends and family; when we get to see the facial expressions of those around us.
Right now, the world is seeing a resurgence of the virus because we all have reached our boiling point and it is almost impossible for us to maintain the social distances asked of us. We are human and we need interaction and socialization. Even those who consider themselves introverted are starting to feel the strain of limited contact. So how can we do what is needed of us while still getting our much needed human interactions?
Keep the Celebrations Small but the Joy Big
Weddings and Holiday Parties, especially, are a time for friends and family to come together and celebrate something joyous.
We act smart, do the right thing requested by our scientists and doctors, and limit the interactions. That means, wear your masks, wash your hands, and stay socially distant. But that does not mean we have to become shut-ins. We can still host our events, just keep them within the guidelines given to us by the experts.
If the dream event is to have 250 of your closest friends and family, then reschedule that dream, don't cancel it. But for the time being, let's have an event with those 25 people who really are the closest to you and request that everyone wear masks. You can even hand out masks at the door, incorporating the design and theme of the event from the tablecloths and flowers to the masks.
We are in this together, and we all still want to have a reason to celebrate. The end of this is on the horizon, and we will all need to come together again to grieve, celebrate, and love. So have that intimate get-together now, or help your client design their event with limited seating showcasing their favorite flowers and perfect tablecloths and napkins for those closest to them.
There will be a day to invite all those who are still near and dear, but outside the inner circle. They are all ready and waiting to celebrate with you.