BEAUCOUP BLUE!
There's much ADO about BLUE! With Pantone's recent announcement of Classic Blue as the 2020 color of the year, hues of blue will play an integral part in fashion, décor, and wedding & event planning. In fact, there are three shades of blue that made the cut for Pantone's list of Spring/Summer 2020 color trends: Classic Blue, Faded Denim, and Mosaic Blue.
The color blue is one of trust and loyalty, seeking peace and tranquility.  It is a stress reducer and creates a sense of relaxation. Blue is a conservative color that is universally non-threatening, so liked by all!  It is trustworthy, predictable and reliable.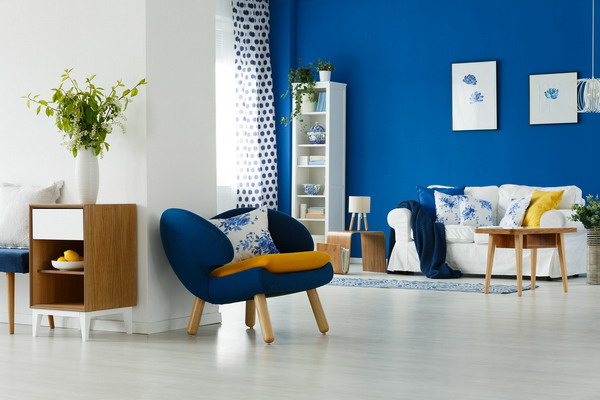 When considering blue for an event or wedding think about what blue represents but also how the variations of the color blue will affect the mood of the event.  No matter the shade though, remember that blue creates a relaxing environment so guests will feel happy and content. On the lighter side of the spectrum pale, sky, or azure blues are associated with health, healing, creativity, and tranquility.  Consider the feelings that are evoked with a clear blue sky or sea! Light blues can be paired with so many color variations from neutrals to bright schemes. Navy or midnight blue, on the other hand, is non-emotional and more masculine or serious, representing knowledge and power.  Pairing dark blue with lighter color variations can soften the tone of the event; however, if planning a corporate event, a more serious or orderly tone can be generated by utilizing navy or midnight blue with deeper, richer colors.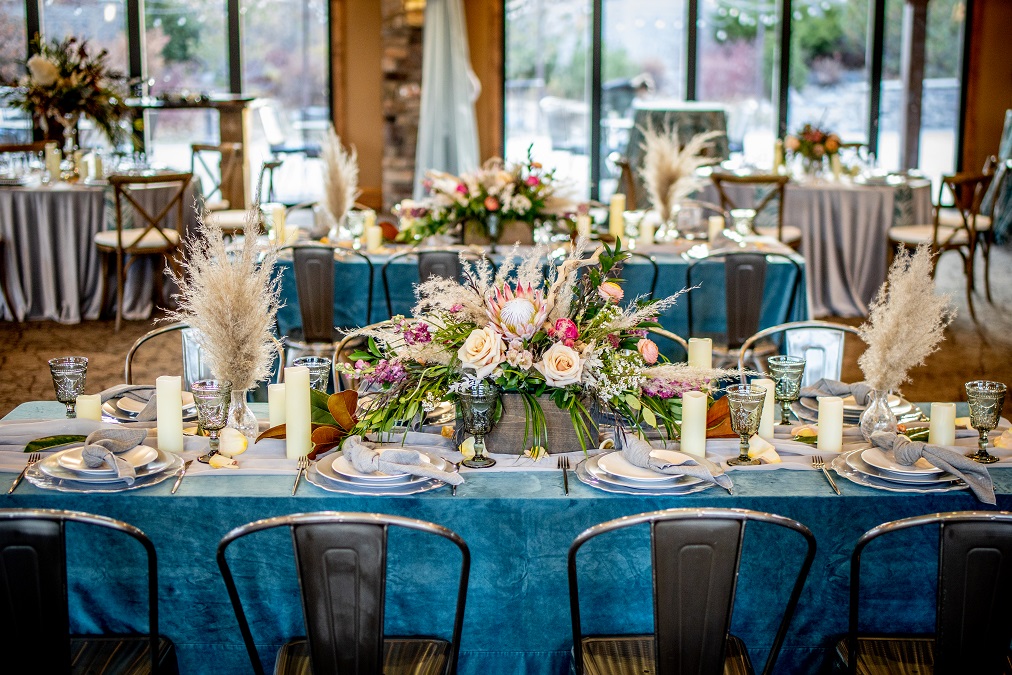 This wedding season brides are choosing to use blue hues in several elements of the design from dresses, cakes, decor, and tabletop elements.  Fabrics range from sheer chiffon, plush velvet, or prints that pop.